During my Phototrips in the Southwest I more than once was alone in deserted areas either hiking or in the car. This article scares me a little bit …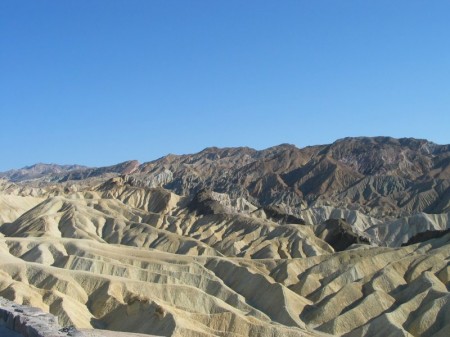 Body Found in Death Valley May be Linked to Missing German Tourists Missing Since 1996
Back in 1996, four German tourists vanished in Death Valley National Park on a blistering 120-degree day. After months of searching, their minivan was found in a ravine, but there was no sign of the group, which included two boys aged 4 and 10. Since there have been no breaks in the case, which has been a long-standing mystery for the park.
That is until yesterday when two Riverside County residents discovered remains of a body. "Located close in proximity to the area where the skeletal remains were discovered was personal identification for one of the missing German tourists," said Inyo County Undersheriff Jim Jones in a statement.
The remains were found in a remote area of Death Valley, South-East of Goler Wash. Every year, search parties have gone out to look for the bodies, but have always come up empty handed.
By Zach Behrens in News on November 13, 2009 1:50 PM 0 Comments 9 Likes Likes
via Body Found in Death Valley May be Linked to Missing German Tourists Missing Since 1996 – LAist.
Related Posts: