After my first time visit to China end of January I was lucky enough and had the second oppurtunity to visit China on March 5th 2010. This time two weeks for work and I added another week of vacation, this time not to see Hong Kong but visit some spots in China mainland. Together with my colleague who also owner of a Canon DSLR we visited 3 days Shanghai, then we took train to Suzhou where we stayed one day. From here with the bus to Hangzhou and Westlake which we both liked very much. Finally another flight to Guilin to see the famous Li river landscape everyone in China knows from the backside of the 20 Yuan bill. We stayed 3 days in Guilin, and then back to work in ZhongShan.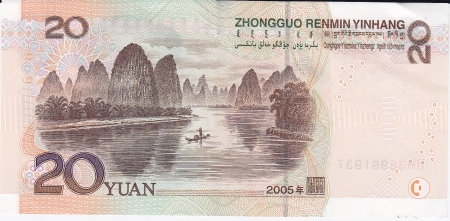 The chinese 20 Yuan bill with the famous Li River landscape at Guilin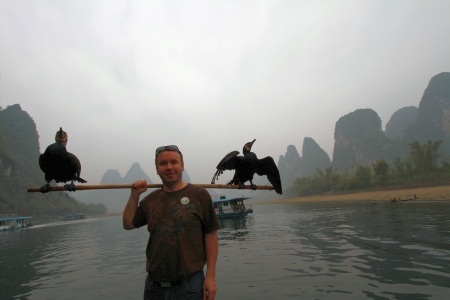 Me with two cormorants on the Li River.
Related Posts: