This morning I drove 2 1/2 h north of Las Vegas to the Zion N.P.. I had planed a 5 h hike to Angels Landing.  Unfortunaely it was snowing in Zion and I couldn't do that hike. I drove up the Virgin river valley and took some photos.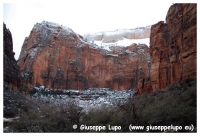 Winter scene in Zion N.P.
Monday evening back in Las Vegas I took some more photos from less known spots.  Knowing I would leave Las Vegas the next morning. I photographed several Hotel casinos like the MGM and NYNY Hotels and Hooters.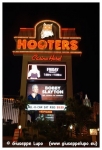 The Hooters is located in Tropicana Rd next to Tropicano  Casino, opposite to MGM.
Related Posts: