This saturday I was watching the last seasonal soccer match of my favourite club in the Munich Arena. It was great to see the championship party inside the new Munich Arena and the team car parade on the Leopoldstr. First Car with Oliver Kahn and Michael Ballack carrying the German Cup and the German Meisterschale. I was standing on Leopoldstr. near University U-Bahn station and the whole team passed by very slowly clapping hands with the fans. I will definetly repeat this on next championship win.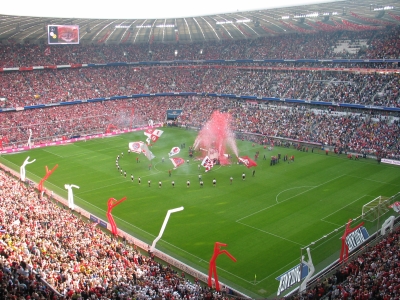 Allianz Arena championship ceremony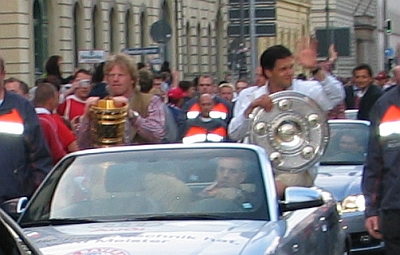 Kahn (with German Cup) and Ballack (with Meisterschale) on Leopoldstr.
Related Posts: