Saturday we saw her the second time in the Munich Atomic Cafe. Last year we discovered her and her Music by accident and on a tip of Christiane. We liked her both immediately (Christiane alleges me to like her only because of her beauty, but its not true: I like also the music…)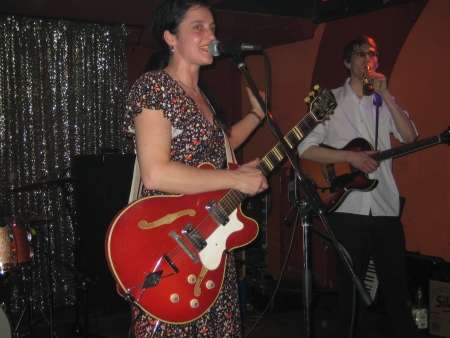 Holly Golightly in the Atomic Cafe, Munich (Isn't she beautyful? Exactly like her music!)
See all my photos of the concert on my webpage.
Related Posts: