My last day on the Camino starts at 7.00 am. I had decided to walk this last 5 km on my own. Weather was fine. Sun was shining. Coming down from Monte de Gozo I reached very quick the city entrance of Santiago de Compostella.
Santiago city entrance.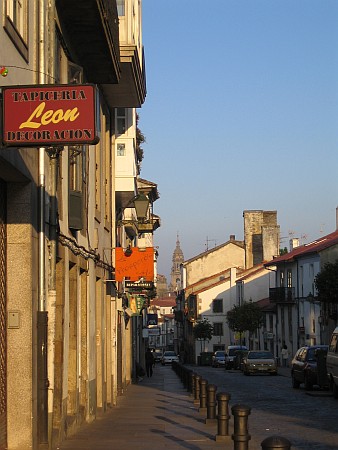 Then walking through the suburb of St. Marco I see the first time the cathedral. I arrive at 7.45 am in front of the cathedral. After walking around the cathedral I find a nice bar and have some breakfast. At 8.45 am I met Yvonne in front of the Pilgrims office where we queue up to get our Compostella.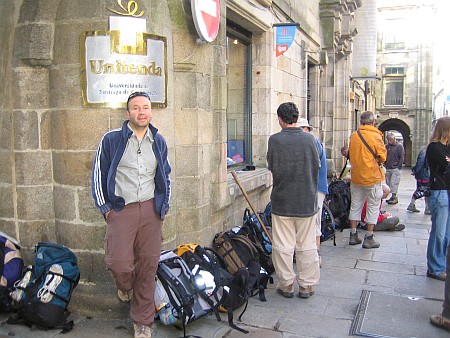 Me waiting in front of the Pilgrims office to get the Compostella.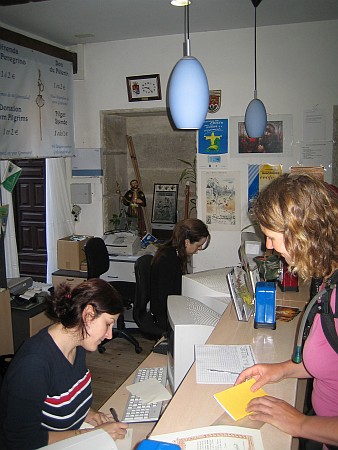 Yvonne got her compostella at the desk next to where I received my compostella.
After that we take another coffe together and Patrick joins us. Then we split up, and plan to join for the pilgrims mass which is every day at 12.00. I stroll through the streets take some photos and write postcards. Later I buy some souvenir T-Shirts. At 12.00 I am in the mass, the cathedral is full. I see a lot of faces I had seen on the Camino. Very emtional when the Pilgrims are listed who arrived this day. There is one German Pilgrim from Villafranca del Bierzo: A pied, which means on foot: That is me! I had made it 200 km in 5 days. A nice experience.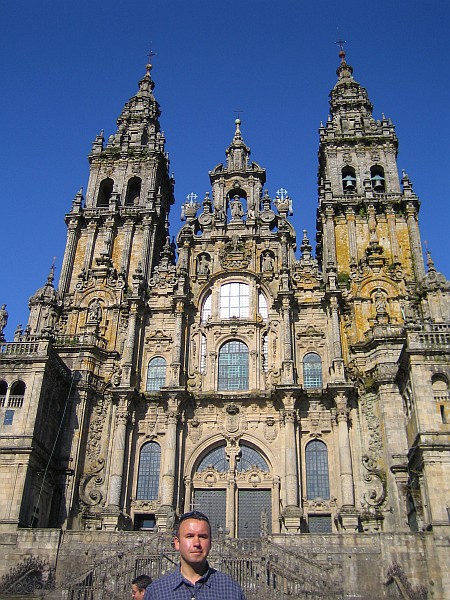 Me in front of the cathedral in the afternoon.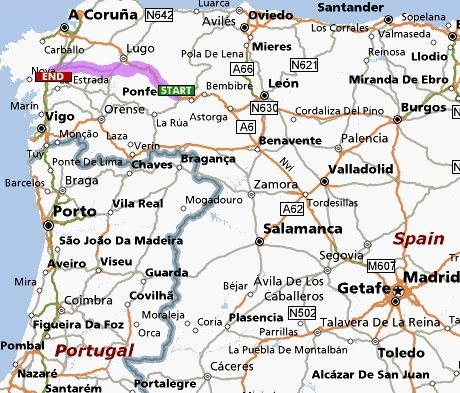 200km in 5 days. Villafranca del Bierzo to Santiago.
Related Posts: