Today on our way to Hellabrunn we stopped at Saebener Street to sneak into Bayern Munichs not public closing training session, preparing for saturdays German Cup Finale in Berlin.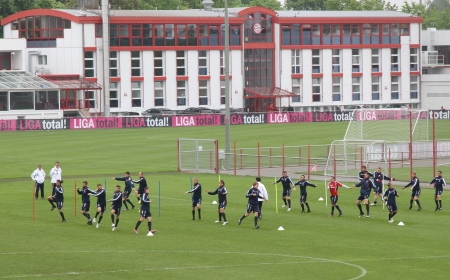 The complete Bayern team at closing training at Saebener Strasse Thursday May 13 1.00PM.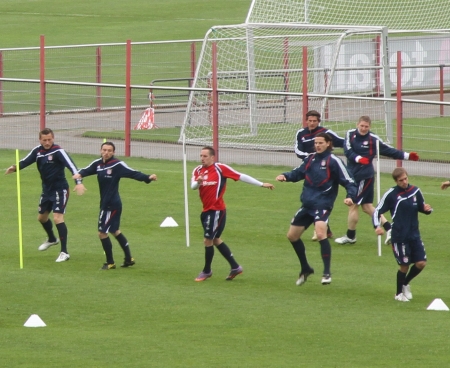 In red Ribery, on the left Olic, on the right Lahm.
Related Posts: